TAXI AT NICE AIRPORT
Transfer at Nice Côte d'Azur Airport – MiniVan
---
---
---
---
Transfer from and to Nice Airport
---
Your transport company, with a taxi on Nice Côte d'Azur Airport, would like to welcome you. Thanks to our taxi specialized in airport transfers, you are sure that our experienced professionals will take care of your transport. Present for many years in Nice, our company offers today the benefit of a high-standing transport for people wishing to go to Nice airport. Polyvalent, our taxi drivers in Nice are able to fulfill all the missions that you will entrust to them. Indeed, you can as well entrust us only your transfer in airport or keep the driver all day long thanks to a provision. In the first case, we will make sure that your transport will be fast, economical, serious and comfortable at the same time. In the case of a provision, departure or arrival of Nice airport, a taxi driver will be dedicated to your travel. Find this exclusive service if you need a driver event in Nice or a wedding taxi driver.
Bringing you in the location of your choice is our priority. Thus, we serve Nice but also all the French Riviera, the South of France but also the national territory and Europe. Discover all the most popular destinations from Nice Airport in a simple way on this website.
You have a question for your next trip ? Call us quickly on the number that appears on our website. In this way, you will have a professional interlocutor to answer all your questions. And in addition, you can book and block the slot of one of our taxi at Nice Airport.
---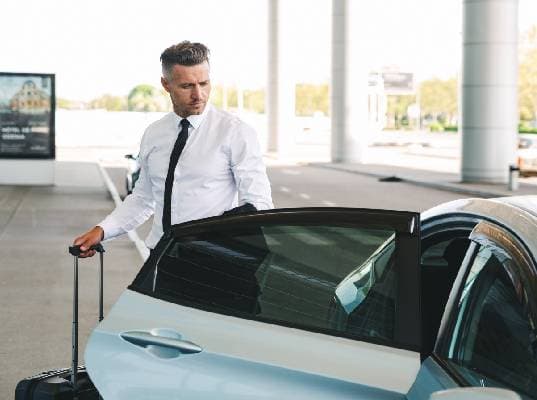 ---
---
---
---
---
Book a taxi at Nice Airport
---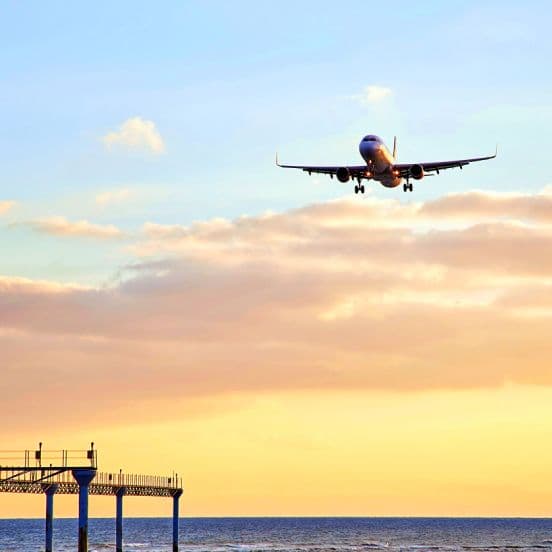 ---
---
Booking a taxi at Nice Airport is quick and easy. Several choices are available for you.. Indeed, you can order a taxi at Nice airport by phone or you can do it directly online. Thanks to our booking module, you have an immediate access of the price of a transfer to Nice airport. You will not be BLINDFOLDED as when you take a taxi. Plus, you can save money by booking a Nice Airport Transfer taxi driver but also get free minded. We take care of everything for your transfer. Whatever your demands, you will get a cab, at anytime !
The booking process of a taxi driver is in two stages. First, you book and then, we quickly confirm the booking by contacting you by email or phone. During the booking process, do not forget to tell us your flight number. In this way, we will be able to follow your flight thanks to the Nice airport app. This is how we can anticipate your delay or your advance in order to make sure that a chauffeur will be right in time at your arrival in Nice Airport.
Our transfer service to Nice airport is accessible all year. Our taxi drivers are waiting for you in their comfortable vehicles 365 days a year. Summer and winter, in spring and autumn you will always have a taxi to drive you from and to Nice and it's Airport.
Our reservation service for a taxi at Nice Airport is available 24 hours a day, 7 days a week!
---
---
---
Nice Airport Transfer Tariff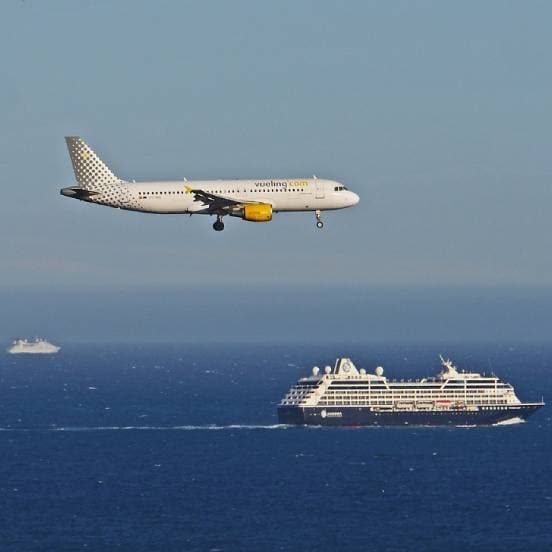 ---
---
You want to know the price of a transfer to Nice airport with a taxi? Just contact your specialized transport company in Nice. A taxi will answer you quickly. All transport rates on this website are indicative. (The definitive price depends on your requests and other things)
You want a cheap shuttle Nice airport or a taxi driver in a suit and a high-end vehicle ?
You can ask us for a quote to go to Monaco, Cannes, Nice Downtown, Saint-Tropez or any other city in the South of France and the French Riviera.
How is the price of a shuttle calculated at Nice Airport?
Our company bases itself on two elements to define the price of a taxi at the departure or the arrival of the airport. We take into account the number of kilometers to be traveled and the number of passengers. Then, we adjust these parameters as best as possible. Indeed, this allows us to offer you the most attractive price for your trips in Nice Côte d'Azur Airport.
How to quickly get a quote for a transfer ?
To have the precise cost of a transfer to the airport, there are two simple and fast ways to make it. You can request a quote via the dedicated form on our website or you can directly call us. We will inform you, within minutes, of the amount of your transport for any location in the South of France.
---
---
---
Minivan Shuttle Nice Airport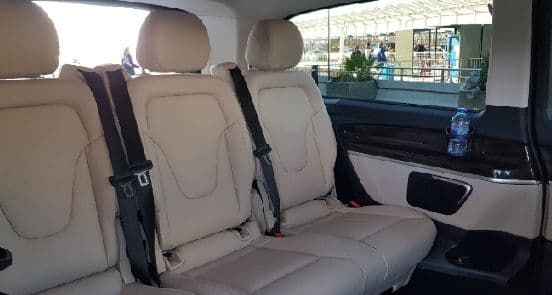 ---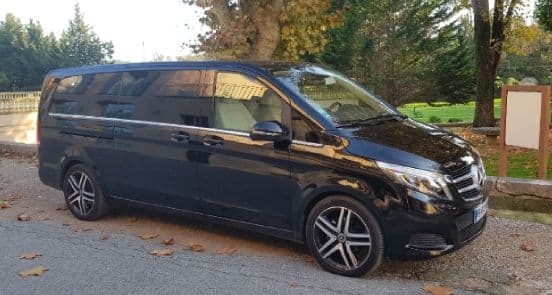 ---
Do you want to book a shuttle to Nice airport? You are just at the right place. Indeed, our transport company offers a comfortable welcoming shuttle for up to 7 people. Plus, our vehicles are equipped with large trunks with the ability to carry all your luggage even the most bulky. You will be able to move with all your business while maintaining great comfort throughout the journey.
Inside our vehicles, you have all the necessary comfort. So, have a nice trip to your destination. Soft and flexible driving, recent and revised vehicles are a pledge of seriousness for a safe travel. You also have (with no extra charge) air conditioning, drinks, confectionery and a connected tablet.
Need a particular service? Contact us so that we offer you a custom-made transfer. Are you coming to Nice in a private or professional capacity ? We do not just open a door, we offer a unique travel experience on the French Riviera. Our taxi drivers do their utmost to offer you safe, fast and economical journeys. At the wheel of our vehicles, all our drivers demonstrate courtesy and discretion. So do not hesitate to ask them for advice and information on what you want to know about the airport and the city of Nice.
Do you have a particular request ? Do you want to travel in luxury sedan ? So let us know your request and we will propose a personalized solution.
---
Your transport company in Nice Côte d'Azur Airport will take care of your transfer from or to this location. For many years, we have been making trips of all kinds to the second largest airport in France (in terms of traffic). We are available 24 hours a day, 7 days a week to transport you to and from anywhere on the French Riviera, in the South of France and all distances to Italy and all Europe.
No more worries when you land and when aboard your plane at the end of the track you wonder how you will reach Nice-Center, Monaco or Cannes or any other city in the area. Indeed, thanks to our incredible availability, we are able to quickly find you a taxi driver. Once your luggage is recovered, your taxi driver will wait for you directly at the arrival level. No chance to miss it since you will have its coordinates. In addition, your taxi in tuxedo will welcome you with a sign in your name.
To get to Nice International Airport, your taxi will take you to the terminal of your choice and tell you where your company is. Thus you embark with serenity.
---
---
---
Transfer to and from Nice train station
---
You want to go to Nice airport and you're in Nice? A taxi picks you up with or without prior reservation to take you quickly to the airport. We are waiting for you at the exit of the station. When you arrive by TGV at the station of Nice city or TER to Nice Saint-Augustin station, you can use our services.
If you arrive at Nice Côte d'Azur airport and want to transfer to Nice train station, we are also able to drive you there. We will take care of all the people and luggage that are with you. Our transfer service from Nice Airport to Nice Train Station is available day and night. Plus, whether it's Sunday or holiday, we will always have a taxi driver for you.
You can book your airport transfer to Nice at any time. Either by phone, via our quote form or by booking directly online.
---
---
---
All Distances taxi from Nice Airport
---
We offer all our customers Custom-made journeys. So you can, on demand, travel locally or more if your need a transport that goes beyond the South of France. In any case, a taxi driver from Nice will accompany you for the duration of your trip. Comfortably installed aboard one of our vehicles, you will not see the time spent and arrive in great shape at destination. As part of a long journey, we can provide, still on request, packed lunches.
French Riviera and South of France: Nice, Cannes, Toulon, Marseilles, Aix-en-Provence,
Nimes, Montpellier, Perpignan, Toulouse, etc …
France: Grenoble, Lyon, Saint-Etienne, Clermont-Ferrand, Bordeaux, Paris, Dijon,
Strasbourg, Lille, Nantes, Rennes, Le Havre, Amiens, etc …
International: Genova, Turin, Milan, Florence, Parma, Rome, Barcelona, Geneva, Lausanne,
Zurich and any other European city.
---
---
---
Transfer from Nice Airport to Seaside Resorts in the South of France
---
You arrive in Nice in summer and want to spend a pleasant holiday on the Côte d'Azur or in the South? You are right to come enjoy the sweetness of life here and it is with great pleasure that we welcome you in our vehicles to drive you to your hotel, residence or holiday apartment. Every year, we drive thousands of tourists from all over France and around the world to discover the most beautiful places on the French Riviera.
On board our vehicles you will find, for your transfer from the airport of Nice to the seaside resorts, the air-conditioning, the cool drinks, the space for your luggage, the courteous taxi drivers who knows perfectly the area.
---
Var's Cities:
Toulon
La Seyne-sur-Mer
Hyères
Draguignan
Six-Fours-les-Plages
Saint-Raphaël
La Garde
La Valette-du-Var
La Crau
Brignoles
Sanary-sur-Mer
Saint-Maximin-la-Sainte-Baume
Sainte-Maxime
Ollioules
Roquebrune-sur-Argens
Saint-Cyr-sur-Mer
Solliès-Pont
Le Pradet
Bouches-du-Rhône's Cities:
Marseille
Aix-en-Provence
Arles
Martigues
Aubagne
Salon-de-Provence
Istres
La Ciotat
Vitrolles
Marignane
Miramas
Allauch
Les Pennes-Mirabeau
Gardanne
Port-de-Bouc
Fos-sur-Mer
Châteaurenard
Tarascon
Châteauneuf-les-Martigues
---
---
---
Event driver
---

For all events happening in Nice, we will always be at your side to take you there. We are available for groups as well as for men and women wishing to travel alone. We will be your taxi driver in Nice for all events present in the city such as: The Carnival, The Fair of Nice, The Mai, The Book Festival, The Jazz Festival, The Port Festival, The Christmas Market, etc.
In addition, we accompany you on the biggest events of the Côte d'Azur: Lemon Festival in Menton, Mimosa Festival in Mandelieu La Napoule, International Festival of Games in Cannes, Cannes Festival, Grand Prix Formula 1 in Monaco, Juan-les-Pins Jazz Festival, trade shows throughout the region, etc.
---
---
---
Business taxi Driver
---

To drive professionals to Nice from its airport, we have set up an exclusive transport service. The latter is aimed at companies, their employees and customers. Thanks to your Business taxi driver in Nice, you have a driver at your disposal for one hour, a day or a week. This is an opportunity for you to focus on your professional appointments without taking care of your transport. Having a perfect knowledge of the city and its business districts like Sophia-Antipolis, we are your trusted transport partner in Nice and its surroundings. You can request a quotation for transport Business via our quote form. You will get a quick response from us and customized to your needs.
---
---
---
Tourism from Nice Airport
---
The airport of Nice, by its location but also its accessibility, is the ideal place to start a tour. We are waiting for you at the airport to take you directly to your resort. We then offer you and on request, tourist tours from Nice to discover the natural and cultural heritage of the Alpes-Maritimes. As part of holidays, a relaxing weekend or a free day, you can enjoy an attractive service to discover the beaches, museums, restaurants, and all the entertainment that are present in our beautiful region. South of France.
This is an opportunity for you to discover the tourist attractions of Nice:
The Promenade des Anglais
The Matisse Museum
The Marc Chagall National Museum
The Castle of Nice
Old Nice
The Cours Saleya
The Museum of Modern and Contemporary Art of Nice
Russian Orthodox Cathedral Saint Nicolas
Le Parc de la Colline du Château
Etc …
---