Shuttle with taxi between Nice Airport and Menton
Transfer with taxi driver Nice Airport – Menton 24/7
---
---
---
Shuttle with driver between Nice Airport and Menton
---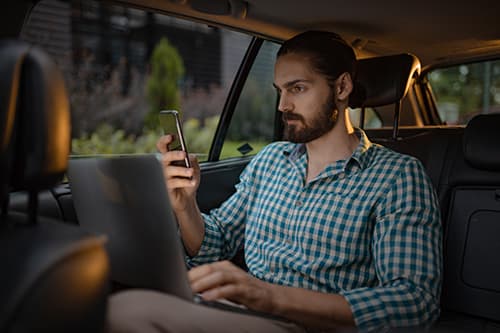 With our company, you will have a clear solution to get you with a taxi driver to the Airport from and to Menton from the Nice International Airport. No more long hours waiting for a taxi or public transport with your suitcases in hand! Upon your arrival in Nice, you will be taken care of by a taxi driver directly to the Airport at the same time professional and friendly. If you wish, he can immediately drive you to Menton aboard a high-performance and comfortable vehicle. We also offer a similar service with Monaco, Antibes or Cannes. And since you will certainly be tired of the trip, it will take you directly to your holiday home or hotel once you arrive at your destination.
Deposit Places in Menton region
---
Our taxi drivers will take you from the Airport to any point in Menton and the region :
Hotels : Quality Hotel Méditerranée, Hôtel Le Balmoral, Hôtel Royal Westminster, Hôtel Menton Riviera, Hôtel de Belgique, Hôtel Lemon, Hôtel de Londres, Hôtel Palm Garavan, etc.
Beaches : Sablettes, le Borrigo, Plage Rondelli – Garavan, du Casion, etc.
Entertainment locations : Musée Jean Cocteau, Jardin botanique Val Rahmeh-Menton, Serre de la Madone, Basilique Saint-Michel-Archange, Jardins Biovès, Cimetière du Vieux Château, etc.
All streets and avenues : Quai de Manleon, Rue de Bréa, Proimenade du Val de Menton, Square Victoria, Promenade de la mer, etc.
Menton Area : Sainte-Agnès, Castillon, Castellar, Gorbio, Vintimille, Roquebrune-Cap-Martin, etc.
About Menton
---
Located in the south-east of France, on the Côte d'Azur, Menton is a garden and marine city that seduces by its many facets. Tourists from all over the world come to admire the charm of this city every year. If you want to enjoy your stay to spend some time in this seaside resort of the Côte d'Azur, you are at the right place! with our company, we offer a shuttle between Nice airport and Menton.
Why choose this offer ?
---
Choose to trust us for your transfer from Nice Airport to Menton offers many advantages. First of all, you will have the assurance of arriving at the desired time in Côte d'Azur. You will also have the opportunity to contemplate the extraordinary landscape of the region while enjoying an incomparable comfort in the car. Much more than a simple transport service from the airport to Menton, our team is committed to making your stay unforgettable. For your transfer to the seaside resorts and tourist sites of the city, you can fully trust us. Throughout the trip, cool drinks will be available. And as the sun is at the rendezvous in Menton, our vehicles enjoy optimal air conditioning. In short, do you need our services? So you can book you shuttle at the Nice Airport directly online.
---